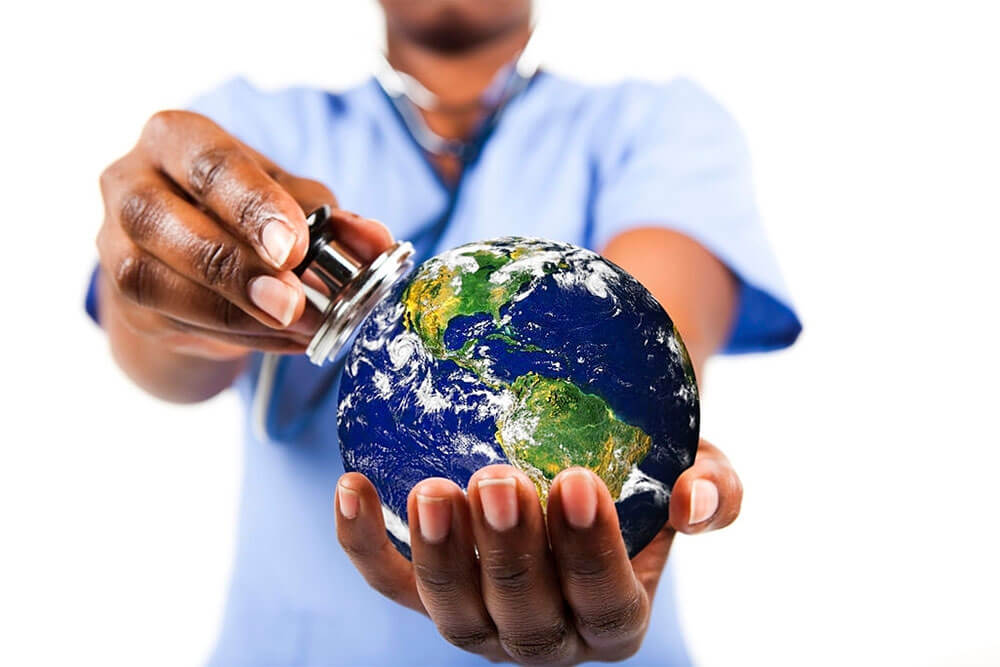 You may have heard about travel nurse jobs, but did you know that there are many great travel CNA jobs as well? While you may not be able to locate any positions that will allow you to work in exotic faraway places, there are CNA positions that may enable you to visit a number of terrific places right here in the U.S.!
But just how do you obtain a travel CNA job, and what does a travel nurse aide do? We can answer both of these questions and more. Whether you want to know how to find these jobs, what your responsibilities will be as a travel CNA or how much you will earn in such a position, you will find all of the information you need in the sections below.
Where Can I Find CNA Travel Jobs?
If you wish to obtain a travel job position as a CNA, you should obtain employment with a home healthcare company or sign on with a healthcare staffing agency. The option you should choose depends primarily on the type of work environment you would most like to work in.
If you choose to work for a home healthcare company, you will be required to travel from one patient's home to another typically within the same town, city or county. Thus, your travel options will be limited. However, if you choose to sign on with a staffing agency, your travel options will be much broader as you will see in the next section.
Where Can I Work As A Travel CNA?
While travel CNAs who work for home healthcare companies are limited in their travel, CNAs who work for staffing agencies are often able to obtain assignments that allow them to work in other cities, counties and even states! Where you will work depends mainly on the availability of assignments and which assignments you choose to accept.
Furthermore, although home healthcare CNAs strictly work in their patients' homes, CNAs who work for staffing agencies can work in a large variety of medical facilities. Again, where you will work will depend on what types of assignments are available and which ones you want to accept. Nevertheless, some common facilities where you may find yourself working as a travel CNA are as follows:
Skilled Nursing Facilities (Nursing Homes)
Public, Private and Specialty Hospitals
Adult Daycare Centers and Assisted Living Facilities
Rehabilitation Centers
Hospice Care Centers
What Does A Travel CNA Do?
What you will need to do as a travel CNA depends on the assignments you choose at any given time. Of course, you will need a dependable vehicle, a current driver's license and vehicle insurance. In most cases, you will also need a cellphone so that you can speak with your employer during work hours if necessary.
Perhaps the best feature of travel job positions is that you can pick your assignments, which will, in turn, determine the tasks you will be responsible for. Although each assignment may pose different responsibilities, you will find some of the most common responsibilities of travel CNAs listed below.
Assisting Patients with Personal Hygiene
Serving Meals and Feeding Patients
Administering Medication
Changing Dressings and Cleaning Wounds
Taking and Recording Patients' Vitals
Changing and Laundering Bedding
Light Housekeeping Tasks
How Much Does A Travel CNA Earn?
The salary of a travel CNA can range anywhere from $1291 per week to $1770 per week. Additionally, in most cases, you will receive compensation for your travel expenses. There are several factors that contribute to the exact amount you will earn each year, and the most common of these factors can be found here.
The Assignments You Choose
The Locations Where You Work
Your Employer's Pay Rates
Your Work Experience as a Travel CNA
Any Specialty Credentials You May Possess
Conclusion
If you are a prospective or current CNA who enjoys traveling, obtaining a CNA travel job position will allow you to work outside of your hometown.