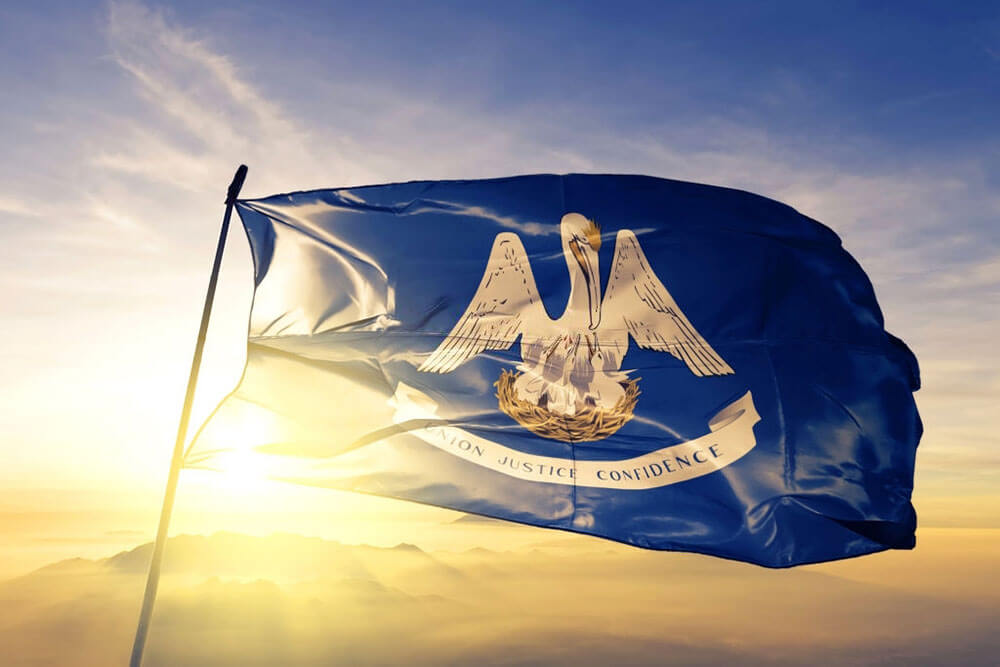 Did you know that you can train to work in the healthcare industry in just a few weeks? If you are looking to begin working in this industry in as less time as possible, becoming a Certified Nursing Assistant (CNA) is the way to do that. You can complete a CNA program in just four to 12 weeks.
Requirements to Become a CNA in Louisiana
The first thing you need to do to begin a career as a CNA in Louisiana is enroll in and complete a state-approved nurse aide training program. Your program should include classroom lectures and clinical experience.
Once you complete your training, you can schedule an appointment to take the state's CNA exam. You must pass this exam to become certified. After taking the exam, you will know whether you passed or failed the test.
A passing score places your name on the Louisiana Nurse Aide Registry.
State-Approved CNA Programs in Louisiana
Any career begins with locating a school that offers the training program you wish to attend. Listed below are some of the top CNA schools in Louisiana:
Central Louisiana Technical Community College

4311 S MacArthur Dr, Alexandria, LA 71302

(318) 487-5443

Baton Rouge Community College

201 Community College Dr, Baton Rouge, LA 70806

(225) 216-8000

Carville Job Corps Center

5465 Point Clair Rd, Carville, LA 70721

(225) 642-0699

Nunez Community College

3710 Paris Rd, Chalmette, LA 70043

(504) 278-6467

River Parishes Community College

925 W Edenborne Pkwy, Gonzales, LA 70737

(225) 743-8500

Northshore Technical Community College

111 Pride Dr, Hammond, LA 70401

(985) 543-4120

Infinity College

117 W Pinhook Rd, Lafayette, LA 70501

(337) 261-9009

South Louisiana Community College

1101 Bertrand Dr, Lafayette, LA 70506

(337) 521-9000

SOWELA Technical Community College

3820 Sen J Bennett Johnston Ave, Lake Charles, LA 70615

(337) 421-6565

Northwest Louisiana Technical College

9500 Industrial Dr, Minden, LA 71055

(318) 371-3035

Louisiana Delta Community College

7500 Millhaven Rd, Monroe, LA 71203

(318) 345-9000

Delgado Community College

615 City Park Ave, New Orleans, LA 70119

(504) 671-5000

New Orleans Job Corps Center

8825 Airline Hwy, New Orleans, LA 70118

(504) 484-3500

Fletcher Technical Community College

1407 LA-311, Schriever, LA 70395

(985) 448-7900

Shreveport Job Corps Center

2815 Lillian St, Shreveport, LA 71109

(318) 227-9331

Southern University at Shreveport

3050 Dr Martin Luther King Dr, Shreveport, LA 71107

(318) 670-6000
CNA Job Outlook and Salary in Louisiana
It is officially not known if CNAs are in demand in Louisiana. CNAs in Louisiana currently earn a median salary of $31,174 per year.
Take a look at the CNA employment and salary situation in different metro areas in Louisiana below to get a detailed picture.
| Area | Total Employment | Avg Hourly Wage | Avg Annual Salary |
| --- | --- | --- | --- |
| Shreveport-Bossier City, LA | 2,030 | $14.9 | $29,230 |
| New Orleans-Metairie, LA | 3,870 | $14.4 | $29,360 |
| Baton Rouge, LA | 2,790 | $14.3 | $29,300 |
| Hammond, LA | 550 | $14.1 | $28,470 |
| Lake Charles, LA | 690 | $13.5 | $28,460 |
| Alexandria, LA | 740 | $13.2 | $27,320 |
| Houma-Thibodaux, LA | 470 | $12.5 | $27,540 |
| Lafayette, LA | 1,660 | $12.9 | $27,450 |
| Monroe, LA | 1,220 | $12.3 | $24,410 |
Source: U.S. Bureau of Labor Statistics (BLS) May 2022
Louisiana Nurse Aide Registry
If you have any questions about CNA programs or certification in Louisiana, you can contact the Louisiana Department of Health, Health Standards Section at: