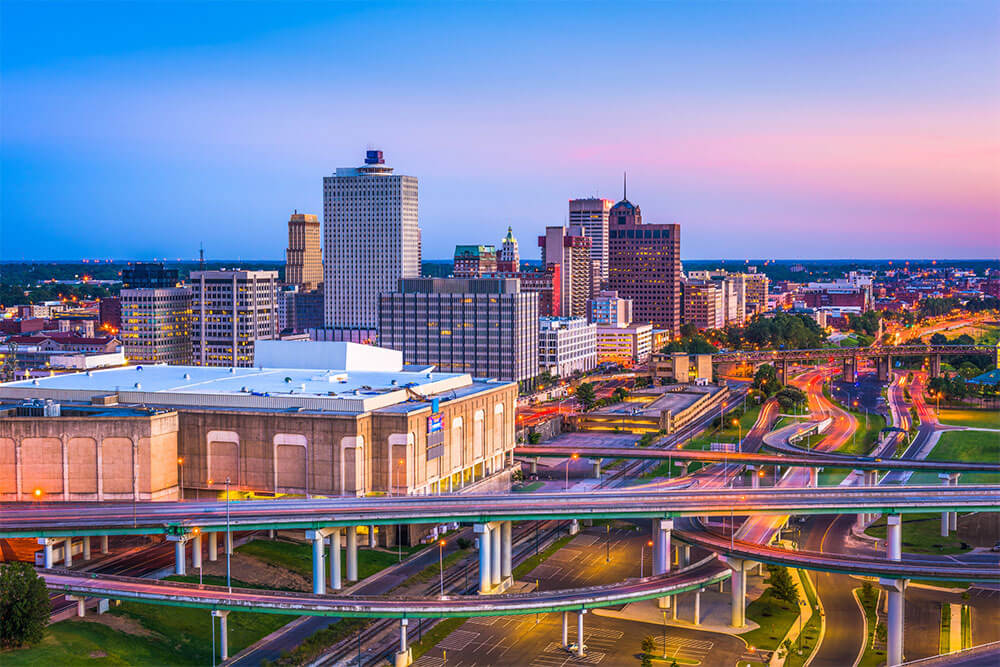 Have you been having a difficult time locating an accredited CNA school in the Memphis area? There are only a handful of schools that offer CNA training in Memphis, but if you also take into consideration the schools that are located near Memphis, you will not have any difficulty in finding a school for your CNA training. Below, we have listed some of the best institutions in or near Memphis. We hope this information helps you in your search for a CNA school that meets your needs.
1. Phillips Community College
Phillips Community College is an extension of the University of Arkansas, and you can find it on Campus Road in Helena, Arkansas just 54 miles from Downtown Memphis. Originally known as the Rice Belt Technical Institute, Phillips Community College was established in 1965. Within PCC's allied health department, there is an excellent nursing assistant program as well as a phlebotomy certification course for students who would like to specialize.
2. Black River Technical College
Located on State Highway 304 in Pocahontas, Arkansas about 90 miles from Memphis, you will discover Black River Technical College. BRTC has been providing vocational training to students since 1972 in a large variety of fields. It was originally known as Black River Vocational Technical school, but it acquired its current name in 1991. BRTC's nursing assistant program is a rigorous course that can be completed in only four weeks.
3. Crowley's Ridge Technical Institute
Yet another terrific CNA school in the Memphis area is Crowley's Ridge Technical Institute. This facility is situated on New Castle Road in Forrest City, Arkansas, which is approximately 45 miles outside of Memphis. Founded in 1966, CRTI offers several healthcare programs including a 12-week nursing assistant program. This comprehensive program includes both classroom instruction and clinical rotations that will prepare students for the national nursing assistant certification exam.
4. Arkansas State University
Originally known as First District Agricultural School, Arkansas State University was established in 1909. This is the second largest university in Arkansas as well as the second largest college system in the state. You will find ASU on Aggie Road in Jonesboro, Arkansas about 99 miles from Memphis. Among ASU's allied health programs, there is an approved certified nursing assistant program. Persons who complete ASU's CNA program earn certificates of proficiency.
5. Arkansas Northeastern College
Arkansas Northeastern College is a two-year public facility located on South Division Street in Blytheville, Arkansas just 53 miles away from Downtown Memphis. This school has been in operation since 1975 and serves about 2,000 students per year. Within ANC's allied health department, you will find a top-rated nursing assistant course designed to prepare graduates for their certification exams. The facility also offers an excellent phlebotomy course for aspiring CNAs who would like to earn this specialty certification.
Conclusion
In conclusion, this article has highlighted the top-rated CNA schools in Memphis, including Phillips Community College, Black River Technical College, and Crowley's Ridge Technical Institute. These reputable institutions offer high-quality education and training for individuals aspiring to become CNAs. By choosing one of these top schools, students can acquire the necessary skills and knowledge to excel in their CNA careers. Take the first step towards a rewarding healthcare profession by enrolling in one of these esteemed CNA schools in Memphis.