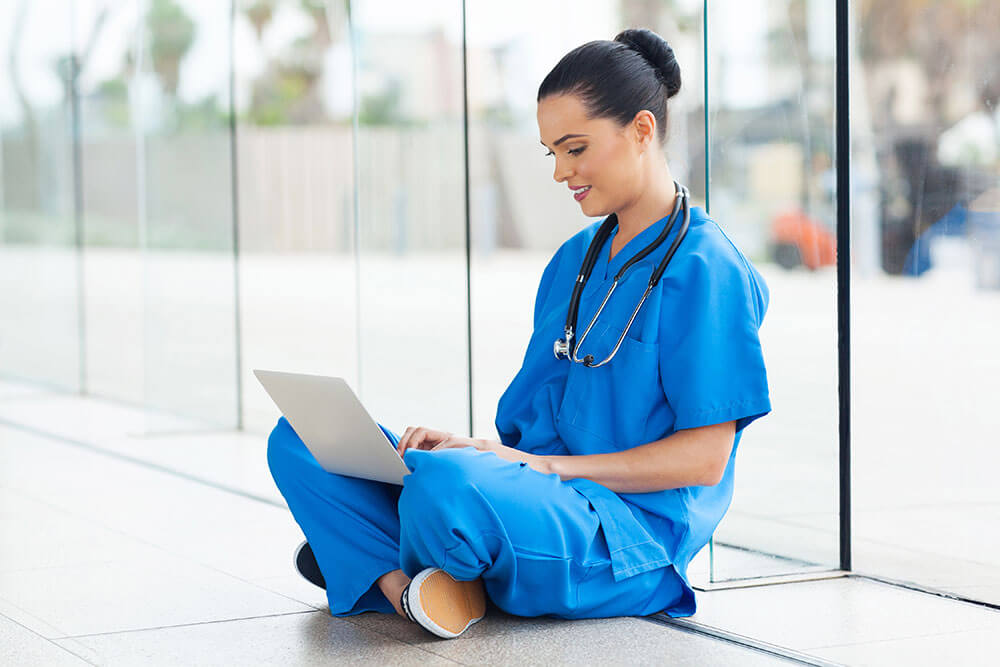 If you aspire to become a certified nursing assistant, or CNA, but are constrained by time, online programs can be a viable solution. Discover the details involved in finding and completing CNA programs online, including eligibility requirements and typical costs, to make an informed decision.
About Online CNA Programs
It's important to note that online CNA programs are not conducted entirely on the internet. In all CNA programs, online classes aim to prepare you for your state's CNA certification exam. This exam typically consists of two parts: a written portion and a clinical skills portion. The latter requires in-person demonstration of various skills and cannot be conducted online. Online programs often collaborate with local hospitals and facilities, necessitating some training on-site. Additionally, lab work is a part of most curricula and must be completed in person.
Benefits of CNA Programs Online
While online CNA programs are not entirely web-based, they offer significant advantages for busy individuals struggling to accommodate classes in their schedules. Here are some key benefits:
Flexibility: Lectures and homework can be completed according to your own schedule, thanks to the online format.
Accessibility: Online programs minimize commuting requirements, allowing you to work wherever you have internet access.
Cost Savings: While not universally true, many online CNA programs are more affordable compared to campus-based programs due to reduced overhead.
Eligibility
Eligibility requirements for online CNA programs are typically the same as those for campus-based programs. To be eligible, you may need to meet some or all of the following criteria:
High School Diploma/GED, Passing Admittance Exam, or Providing ACT/SAT Scores
Admission Application and Fee (if applicable)
Criminal Background Check
Tuberculosis Test (TB Test)
Updated Vaccinations Two Weeks Prior to Attendance
Finding an Online CNA Program
Regardless of the format, the most crucial aspect of selecting a CNA program is choosing one approved by your state. Unapproved programs may provide training and knowledge, but they may not qualify you to sit for your state's CNA certification exam (where completing a CNA program is a requirement). Before considering any other factors, ensure that the program you're interested in is approved and will make you eligible for the certification exam upon completion.
Since online CNA programs typically involve a hybrid or blended approach with clinical experience at local facilities, it is advisable to explore programs offered by local community colleges and vocational schools. This approach minimizes the need for extensive travel to complete the on-site training requirements.
Keep in mind that online CNA programs, despite their flexibility and convenience, usually involve a minimum of 75 hours of instruction and training. The duration of most programs ranges from four to 12 weeks.
Some highly regarded online CNA schools include:
Hutchinson Community College
Pratt Community College
Cochise County Community College
Ridgewater College
Wallace State Community College
Clinical Skills Training
When considering online CNA programs, carefully review how the program handles clinical skills and lab work sections. Reputable programs will provide clear information on when and how such training is conducted, ensuring you understand the expectations before enrolling. Ensure that you will be able to participate in and complete your clinical skills training, as it is a crucial component of the certification exam.
No reputable online CNA courses are conducted entirely online. If you come across any such programs, they are not approved by your state and should be avoided.
Typical Cost
The cost of online CNA programs varies depending on the school and state. Generally, it can range from around $400 to $2,000. Additional fees for textbooks, supplies, and materials may apply in some cases. Research and compare online CNA programs to find one that fits your budget and meets your educational needs.
So, if saving time and money are your priorities, an online CNA program might be the right choice for you. Evaluate your options and make an informed decision.