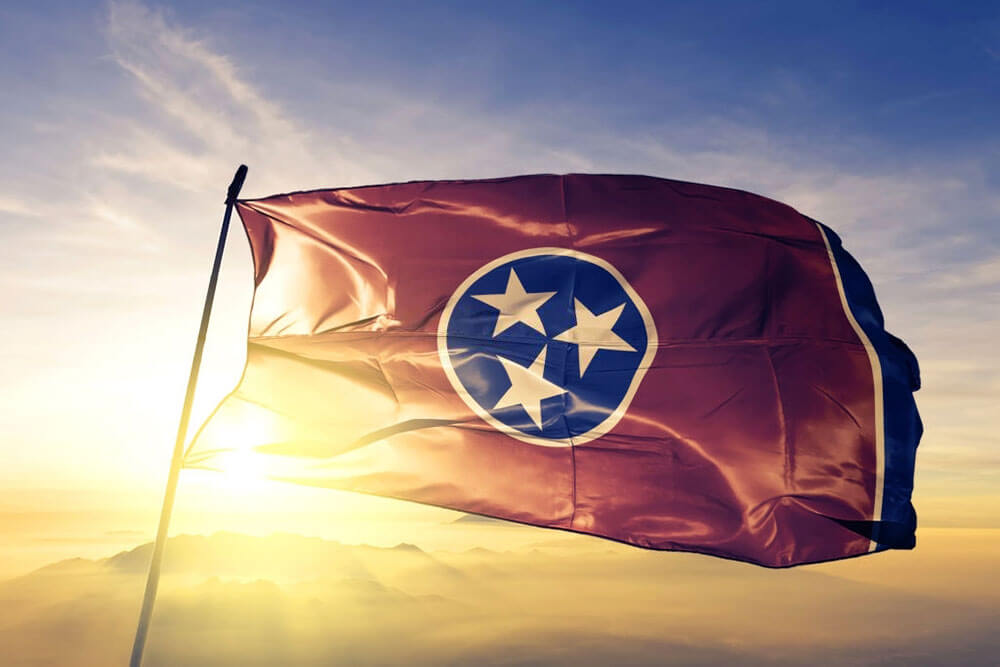 Do you want to embark on a healthcare career in Tennessee, but do not want to commit to years of training? If so, enrolling in a Certified Nursing Assistant (CNA) program may be just what you are looking for.
Requirements to Become a CNA in Tennessee
Before you can become certified as a nursing assistant in Tennessee, you will need to attend approved training that consists of a mixture of lectures and clinical instructions.
Your training program must be approved by the Tennessee Department of Health and must include everything you need to know for a career as a CNA. You are also required to pass the state's two-part CNA exam to prove your competency.
Passing both parts of the exam will provide you with certification and a place on the Nurse Aide Registry.
State-Approved CNA Programs in Tennessee
Of course, you will want to find the best school possible for your training. To help you locate a CNA school in Tennessee to meet your needs, we have listed some of the top schools in the state below:
Health Careers Training Center

5708 Uptain Rd #401, Chattanooga, TN 37411

(423) 892-3848

Miller-Motte Technical College

6397 Lee Hwy, Chattanooga, TN 37421

(423) 414-3247

Cleveland State Community College

3535 Adkisson Dr, Cleveland, TN 37312

(423) 472-7141

Prepare To Care Training Center, LLC

891 Keith St NW #7, Cleveland, TN 37311

(423) 614-3838

Tennessee College of Applied Technology

910 Miller Ave, Crossville, TN 38555

(931) 484-7502

Dyersburg State Community College

1510 Lake Rd, Dyersburg, TN 38024

(731) 286-3200

Tennessee College of Applied Technology

1745 Harriman Hwy, Harriman, TN 37748

(865) 882-6703

Tennessee College of Applied Technology

716 E McMurry Blvd, Hartsville, TN 37074

(615) 374-2147

Tennessee College of Applied Technology

355 Scott High Dr, Huntsville, TN 37756

(423) 663-4900

Tennessee College of Applied Technology

1100 Liberty St, Knoxville, TN 37919

(865) 546-5567

Tennessee College of Applied Technology

740 Hi Tech Dr, Livingston, TN 38570

(931) 823-5525

Career Academy CNA Training

2600 Poplar Ave, Memphis, TN 38112

(901) 761-4500

Dr. Benjamin L. Hooks Job Corps Center

1555 McAlister Dr, Memphis, TN 38116

(901) 396-2800

The Healthcare Institute

7253 Winchester Rd, Memphis, TN 38125

(901) 244-0844

William & Johnson Career College

4400 Hickory Hill Rd, Memphis, TN 38141

(901) 590-1166

Walters State Community College

500 S Davy Crockett Pkwy, Morristown, TN 37813

(423) 585-2600

NATS, Inc.

1161 Murfreesboro Pike #217, Nashville, TN 37217

(615) 333-8474

Tennessee College of Applied Technology

100 White Bridge Pike, Nashville, TN 37209

(615) 425-5500

Tennessee College of Applied Technology

1233 E College St, Pulaski, TN 38478

(931) 424-4014

Tennessee College of Applied Technology

127 Industrial Dr, Ripley, TN 38063

(731) 635-3368

Jackson State Community College

840 Pickwick Rd, Savannah, TN 38372

(731) 925-5722
CNA Job Outlook and Salary in Tennessee
There a great need for CNAs in Tennessee, and the need is expected to increase over the next eight years. Overall employment of CNAs in Tennessee is expected to grow by 11.6% from 2018 to 2028. CNAs in Tennessee earn a median salary of $29,617 per year.
Take a look at the CNA employment and salary situation in different metro areas in Tennessee below to get a detailed picture.
| Area | Total Employment | Avg Hourly Wage | Avg Annual Salary |
| --- | --- | --- | --- |
| Johnson City | 930 | $14.23 | $29,610 |
| Memphis | 4,980 | $13.99 | $29,100 |
| Nashville-Davidson-Murfreesboro-Franklin | 7,840 | $13.98 | $29,090 |
| Chattanooga | 2,400 | $13.60 | $28,290 |
| Clarksville | 740 | $13.32 | $27,700 |
| Knoxville | 4,230 | $13.24 | $27,540 |
| Kingsport-Bristol-Bristol | 1,680 | $13.06 | $27,160 |
| Morristown | 400 | $12.97 | $26,970 |
| Jackson | 1,020 | $12.26 | $25,500 |
| Cleveland | 690 | $11.65 | $24,230 |
Source: U.S. Bureau of Labor Statistics (BLS)
Tennessee Nurse Aide Registry
If you have any questions on how to get, verify, renew and reinstate a CNA certification in Tennessee or transfer it to another state, you can contact the Tennessee Department of Health, Office of Health Care Facilities at: