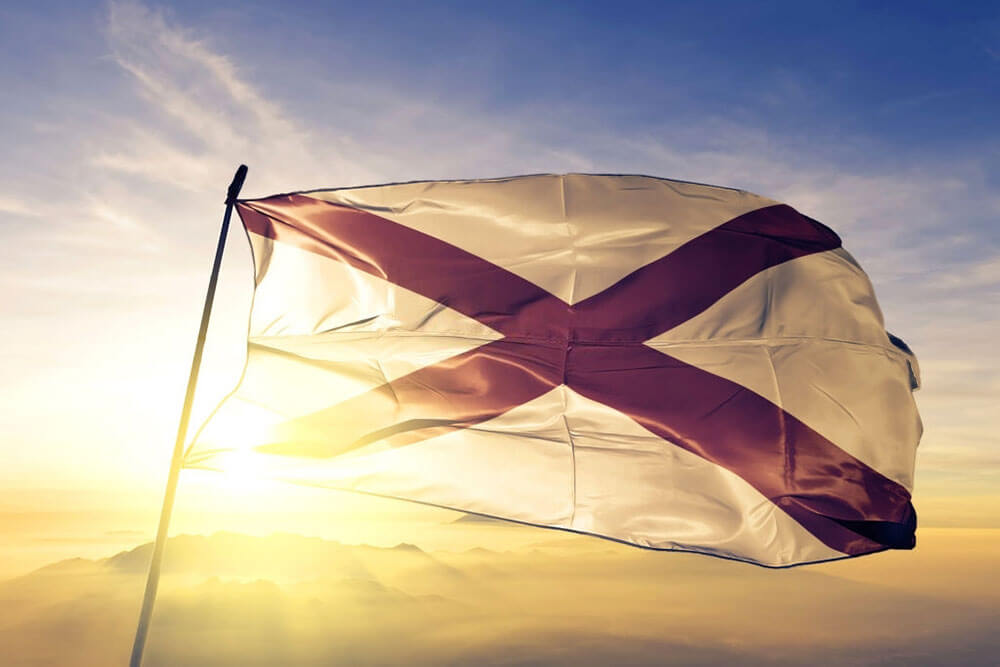 Are you thinking about becoming a Certified Nursing Assistant (CNA) in Alabama? Training for this career in Alabama is a terrific choice today.
Requirements to Become a CNA in Alabama
For you to become a CNA in Alabama, you must participate in at least 75 hours of training that is approved by the Alabama Department of Health. Your training must involve a combination of both classroom lectures and clinical work.
The next step in beginning your career as a CNA is to sit for your state's CNA exam. An acceptable score on this exam is required for you to become certified.
If you receive at least a passing score on the CNA exam, your name will be placed on the Alabama Nurse Aide Registry, and you will be eligible for employment as a CNA in the state.
State-Approved CNA Programs in Alabama
If you have decided to train for a career as a CNA in Alabama, you have made a great decision! There are many CNA schools in the state, and some of the best ones include:
Coastal Alabama Community College

1900 US-31, Bay Minette, AL 36507

(251) 990-0445

Jefferson State Community College

2601 Carson Rd, Birmingham, AL 35215

(205) 856-7710

Jefferson State Community College

4600 Valleydale Rd, Birmingham, AL 35242

(205) 856-7710

Lawson State Community College

3060 Wilson Rd SW, Birmingham, AL 35221

(205) 925-2515

Snead State Community College

220 N Walnut St, Boaz, AL 35957

(256) 593-5120

Wallace Community College

1141 Wallace Dr, Midland City, AL 36350

(334) 983-3521

Wallace Community College

3235 S Eufaula Ave, Eufaula, AL 36027

(334) 687-3543

Gadsden Job Corps Center

600 Valley St, Gadsden, AL 35901

(256) 547-6222

Gadsden State Community College

1001 George Wallace Dr, Gadsden, AL 35903

(256) 549-8200

Wallace State Community College

801 Main St NW, Hanceville, AL 35077

(256) 352-8000

Calhoun Community College

102 Wynn Dr NW, Huntsville, AL 35805

(256) 890-4700

J.F. Drake State Community & Technical College

3421 Meridian St N, Huntsville, AL 35811

(256) 539-8161

Bevill State Community College

1411 Indiana Ave, Jasper, AL 35501

(800) 648-3271

University of West Alabama

Station 200, Livingston, AL 35470

(205) 652-3400

Montgomery Job Corps Center

1145 Air Base Blvd, Montgomery, AL 36108

(334) 262-8883

Trenholm State Community College

1225 Air Base Blvd, Montgomery, AL 36108

(334) 420-4200

Northwest-Shoals Community College

800 George Wallace Blvd, Tuscumbia, AL 35674

(256) 331-5200

Chattahoochee Valley Community College

2602 College Dr, Phenix City, AL 36869

(334) 291-4900

Northeast Alabama Community College

138 AL-35, Section, AL 35771

(256) 638-4418

Shelton State Community College

9500 Old Greensboro Rd, Tuscaloosa, AL 35405

(205) 391-2211
CNA Job Outlook and Salary in Alabama
CNAs are in high demand in the state. Overall employment of CNAs in Alabama is projected to grow 5.5% from 2018 to 2028. CNAs are being offered excellent starting salaries in the state. In fact, CNAs in Alabama enjoy median yearly salaries of $30,491.
Take a look at the CNA employment and salary situation in different metro areas in Alabama below to get a detailed picture.
| Area | Total Employment | Avg Hourly Wage | Avg Annual Salary |
| --- | --- | --- | --- |
| Huntsville, AL | 1,740 | $14.5 | $28,400 |
| Tuscaloosa, AL | 1,070 | $14.1 | $28,300 |
| Birmingham-Hoover, AL | 4,900 | $14.3 | $28,890 |
| Decatur, AL | 270 | $14.3 | $30,170 |
| Auburn-Opelika, AL | 400 | $13.6 | $27,040 |
| Daphne-Fairhope-Foley, AL | 580 | $13.7 | $28,710 |
| Mobile, AL | 1,850 | $13.5 | $28,000 |
| Montgomery, AL | 1,580 | $13.4 | $27,500 |
| Florence-Muscle Shoals, AL | 540 | $13.0 | $27,160 |
| Gadsden, AL | 530 | $12.8 | $25,980 |
| Dothan, AL | 840 | $12.3 | $25,180 |
| Anniston-Oxford-Jacksonville, AL | 510 | $12.4 | $24,500 |
Source: U.S. Bureau of Labor Statistics (BLS) May 2022
Alabama Nurse Aide Registry
If you have any questions about CNA programs or certification in Alabama, you can contact the Alabama Department of Public Health, Division of Healthcare Facilities at: