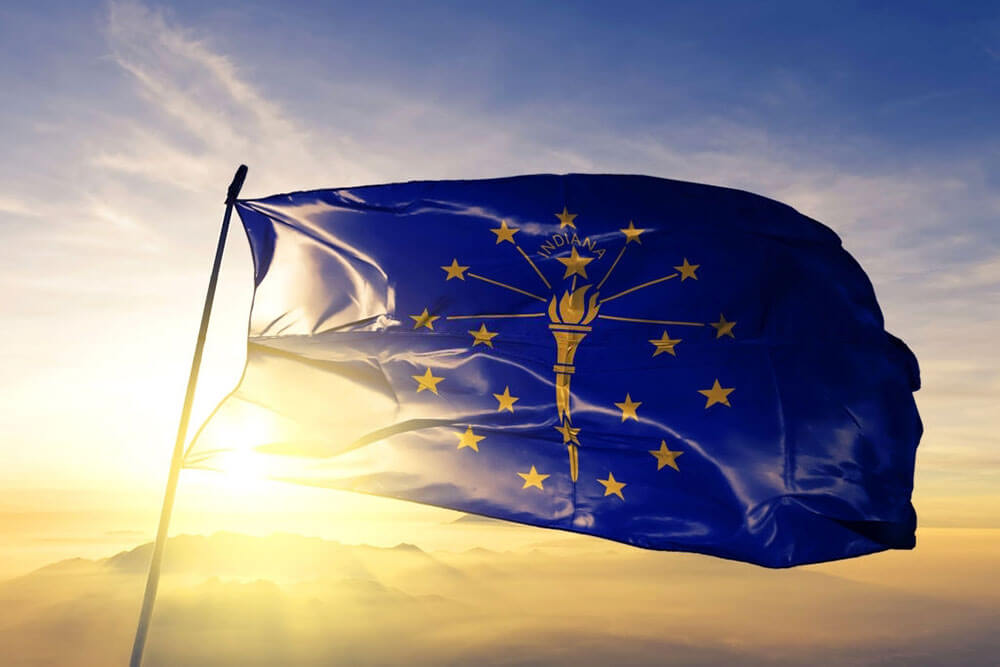 Did you know that you can train for a healthcare career in Indiana in just a few weeks? If you enjoy helping people and want to complete your training in four to 12 weeks, you should consider a career as a Certified Nursing Assistant (CNA).
Requirements to Become a CNA in Indiana
The state of Indiana requires all CNA aspirants to complete a total of 105 hours of training consisting of a combination of classroom lectures and clinical experience. Furthermore, the program you attend must be approved by the state.
Upon completing your CNA program, you will be prepared to take Indiana's CNA exam. You must pass this test to qualify for certification in the state.
If you receive a passing score on both parts of the CNA exam, your name will be added to Indiana's Nurse Aide Registry and you can begin searching for work as a CNA in the state.
State-Approved CNA Programs in Indiana
The first thing you need to do to begin the journey of your new career is locate a CNA program in Indiana - a job that is not difficult at all, as the state is home to numerous schools offering these programs. Listed below, you will find some of the top schools offering CNA training in Indiana:
Atterbury Job Corps Center

3129 Edinburgh St, Franklin, IN 46131

(812) 314-6000

University of Southern Indiana

8600 University Blvd, Evansville, IN 47712

(812) 464-8600

University of Saint Francis

2701 Spring St, Fort Wayne, IN 46808

(260) 399-7999

Ivy Tech Community College

1440 E 35th Ave, Gary, IN 46409

(219) 981-1111

IndyPendence Job Corps Center

222 E Ohio St #500, Indianapolis, IN 46204

(317) 524-6788

Vincennes University

850 College Ave, Jasper, IN 47546

(812) 482-3030
CNA Job Outlook and Salary in Indiana
There is presently a shortage of CNAs in Indiana. Overall employment of CNAs in Indiana is projected to grow by 8% from 2018 to 2028. In Indiana, CNAs earn a median salary of $31,792 per year.
Take a look at the CNA employment and salary situation in different metro areas in Indiana below to get a detailed picture.
| Area | Total Employment | Avg Hourly Wage | Avg Annual Salary |
| --- | --- | --- | --- |
| Lafayette-West Lafayette, IN | 890 | $17.0 | $35,810 |
| Indianapolis-Carmel-Anderson, IN | 9,110 | $16.9 | $34,920 |
| Kokomo, IN | 420 | $16.5 | $35,120 |
| Elkhart-Goshen, IN | 860 | $16.6 | $35,260 |
| South Bend-Mishawaka, IN-MI | 1,440 | $16.2 | $31,920 |
| Bloomington, IN | 520 | $16.0 | $34,210 |
| Evansville, IN-KY | 1,790 | $16.0 | $31,830 |
| Fort Wayne, IN | 2,430 | $15.7 | $31,830 |
| Michigan City-La Porte, IN | 310 | $15.6 | $33,890 |
| Muncie, IN | 710 | $15.8 | $30,270 |
| Terre Haute, IN | 730 | $15.4 | $29,960 |
Source: U.S. Bureau of Labor Statistics (BLS) May 2022
Indiana Nurse Aide Registry
If you have any questions about CNA programs or certification in Indiana, you can contact the Indiana State Department of Health, Consumer Services & Health Care Regulation Commission, Survey Supports & Guidance Division at: