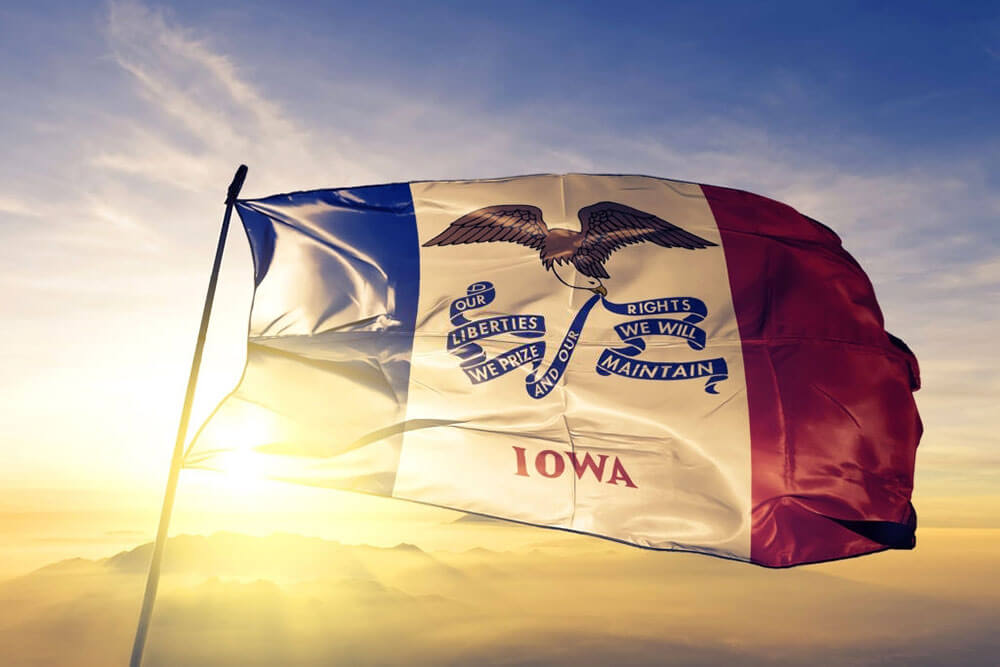 Are you looking for a career that offers job security and a decent starting salary in Iowa? If so, considering training to become a Certified Nurse Aide/Nursing Assistant (CNA) would be a smart choice.
Requirements to Become a CNA in Iowa
For you to become a CNA in Iowa, you must complete at least a 75-hour CNA program. You can obtain this training from a community college, technical/vocational school, local Red Cross, or a nursing home.
After completing the program, you must pass the state's competency tests (written and skills). You must pass the CNA tests to become certified.
Passing the state tests will give you a certification number and place your name on the Iowa Nurse Aide Registry.
State-Approved CNA Programs in Iowa
The first step to beginning any career is obtaining proper training. If you are looking for a CNA program in Iowa, you may consider the following top schools:
Des Moines Area Community College

2006 S Ankeny Blvd, Ankeny, IA 50023

(515) 964-6200

Kirkwood Community College

6301 Kirkwood Blvd SW, Cedar Rapids, IA 52404

(319) 398-5411

Iowa Western Community College

2700 College Rd, Council Bluffs, IA 51503

(712) 325-3200

Eastern Iowa Community College

101 W 3rd St, Davenport, IA 52801

(563) 336-3300

Denison Job Corps Center

10 Opportunity Dr, Denison, IA 51442

(712) 263-4192

Iowa Central Community College

1 Triton Cir, Fort Dodge, IA 50501

(515) 576-0099

Iowa Valley Continuing Education

3702 S Center St, Marshalltown, IA 50158

(641) 752-4645

North Iowa Area Community College

500 College Dr, Mason City, IA 50401

(888) 466-4222

Indian Hills Community College

525 Grandview Ave, Ottumwa, IA 52501

(800) 726-2585

Ottumwa Job Corps Center

15229 Truman St, Ottumwa, IA 52501

(641) 682-2000

Northwest Iowa Community College

603 W Park St, Sheldon, IA 51201

(712) 324-5061

Western Iowa Tech Community College

4647 Stone Ave, Sioux City, IA 51106

(712) 274-6400

Hawkeye Community College

1501 E Orange Rd, Waterloo, IA 50701

(319) 296-2320
CNA Job Outlook and Salary in Iowa
CNAs are in high demand in Iowa today. Overall employment of CNAs in the state is expected to grow by 10.8% from 2018 to 2028. Those who choose to work as a CNA in Iowa can expect to earn a median salary of $31,142 per year.
Take a look at the CNA employment and salary situation in different metro areas in Iowa below to get a detailed picture.
| Area | Total Employment | Avg Hourly Wage | Avg Annual Salary |
| --- | --- | --- | --- |
| Des Moines-West Des Moines, IA | 3,960 | $17.5 | $35,560 |
| Ames, IA | 470 | $16.9 | $34,470 |
| Cedar Rapids, IA | 1,500 | $17.0 | $34,890 |
| Dubuque, IA | 840 | $16.8 | $34,590 |
| Iowa City, IA | 1,230 | $17.1 | $33,740 |
| Sioux City, IA-NE-SD | 990 | $16.8 | $35,060 |
| Waterloo-Cedar Falls, IA | 1,170 | $16.9 | $35,630 |
| Davenport-Moline-Rock Island, IA-IL | 1,990 | $16.2 | $33,460 |
Source: U.S. Bureau of Labor Statistics (BLS) May 2022
Iowa Nurse Aide Registry
If you have any questions about CNA programs or certification in Iowa, you can contact the Iowa Department of Inspections & Appeals, Health Facilities Division at: