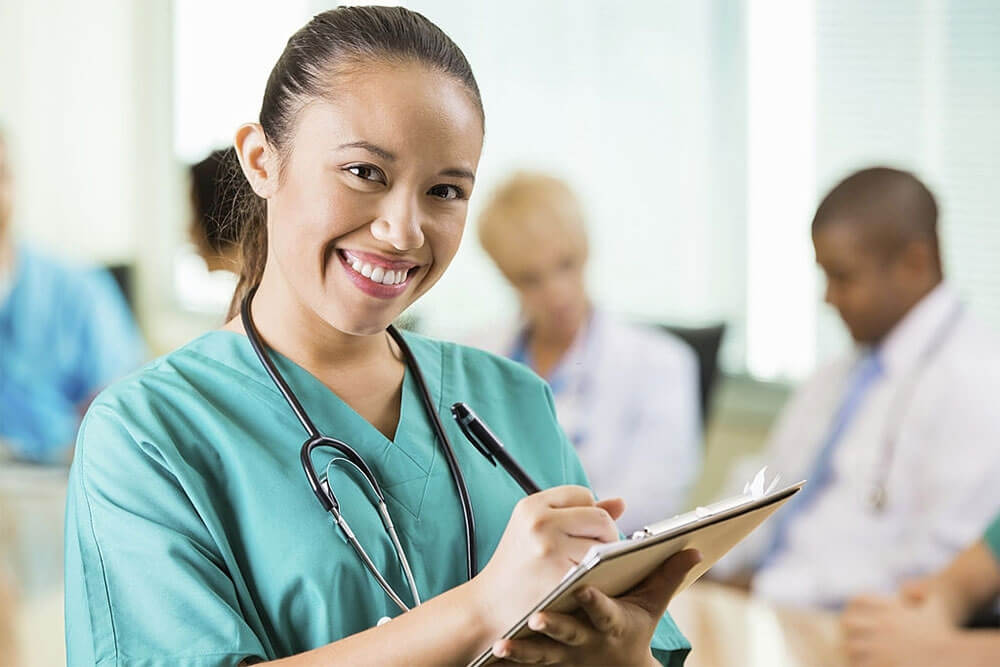 Are you thinking about enrolling in a Certified Nursing Assistant (CNA) program and would like to know about the admission requirements? Before you can enter into any CNA training program, there are certain criteria you will need to meet. While these criteria vary from one educational facility to another, some of the most common requirements are described on this page.
Basic Entry Requirements
Here, you will find the most common, basic entry requirements that you must fulfill before you can begin any CNA training program in a college, university or technical school.
High School Diploma/GED, Passing Admittance Exam, or Providing ACT/SAT Scores
Admission Application and Fee If Applicable
Core Educational Requirements
If you don't have a high school diploma/GED, cannot provide ACT/SAT scores, and fail any part or all of the admittance exam, you will have to study the CNA core curriculum. This curriculum consists of subjects that will teach you basic academic skills, such as mathematics, reading, and writing. Which of these subjects you will need to take classes for will be determined by your scores on the exam.
Health Care Program Requirements
Upon successful completion of the core curriculum if you didn't have a HS diploma/GED, couldn't provide ACT/SAT scores, and had failed any part or all of the admittance exam, you can begin your Certified Nursing Assistant training. However, before you will be accepted into the program, you will need to fulfill some or all of the following common healthcare program requirements, depending on your training school:
Registration and Payment of Tuition
Criminal Background Check
Tuberculosis Test (TB Test)
Updated Vaccinations Two Weeks Prior to Attendance
Health Applicant Counseling Session
Conclusion
Those are the most common admission requirements for CNA programs today. Depending on your CNA school, you will need to fulfill some or all of the aforementioned requirements to begin your training, and later, sit for your state's CNA exam. As stated above, these criteria vary slightly from one educational institution to another; however, you will find that almost any school you choose will require you to fulfill most or all of these requirements.