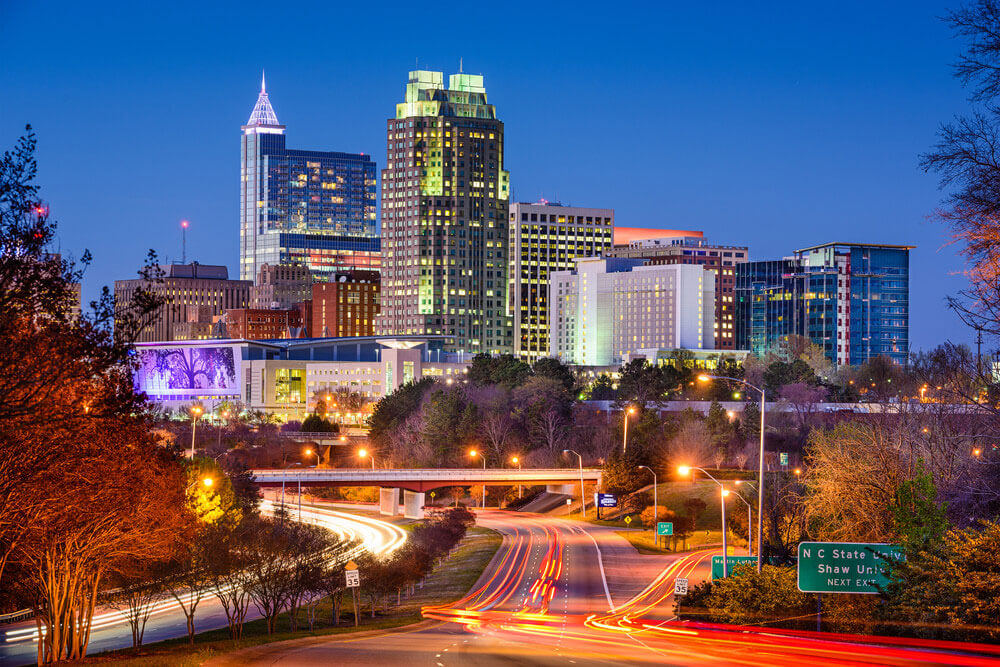 One of the most important decisions you will make when beginning your CNA career in Raleigh, NC is choosing a good training facility. Fortunately, there are many excellent CNA schools here, and we can help you locate one that will be perfect for your educational needs! While the list of CNA schools in or near Raleigh is rather extensive, you will find some of the best CNA schools in the city listed below.
1. Wake Tech Community College
Wake Tech Community College is a two-year facility that maintains five campuses in North Carolina. Its main campus is located on Fayetteville Road in Raleigh. The school was established in 1958 at which time it was known as Wake County Industrial Education Center. WTCC offers a broad range of career programs including three programs for aspiring nurse aides: nurse aide I, nurse aide II and nurse aide refresher.
2. Durham Technical Community College
Commonly known as Durham Tech, Durham Technical Community College is another two-year facility that can be found on East Lawson Street in Durham. This school was founded in 1961 with the name of Durham Industrial Education Center. Among Durham Tech's many program offerings, you will find several certificate and diploma programs for students who wish to become nursing assistants.
3. Johnston Community College
You will find Johnston Community College on College Drive in Smithfield just a short drive from downtown Raleigh. Home of the oldest truck driving school in the U.S., JCC also offers a large variety of other degree and certificate programs. Its CNA program is a 160-hour intensive program designed to prepare nurse aide students for the CNA certification examination. Graduates of the program will earn a certificate of completion.
4. Vance-Granville Community College
Originally known as Vance County Technical Institute, Vance-Granville Community College opened its doors in 1969. Accredited by the Southern Association of Schools and Colleges, VGCC is located on Community College Road in Henderson. If you wish to train for a CNA career at VGCC, you can enroll in their nurse aide I or II program, which you will find offered through their continuing education department.
5. Wilson Community College
Finally, another great school in the Raleigh area that offers CNA training is Wilson Community College. Founded in 1958, you can find WCC on East Herring Avenue just a short distance from Raleigh. This two-year accredited facility offers a broad range of certificate, diploma and degree programs including a nurse aide I and a nurse aide II program. Completion of either of these programs will fully prepare you for a career as a CNA.
Conclusion
There are many great CNA schools in Raleigh, and some of the best are Wake Tech Community College, Wilson Community College and Durham Tech Community College.