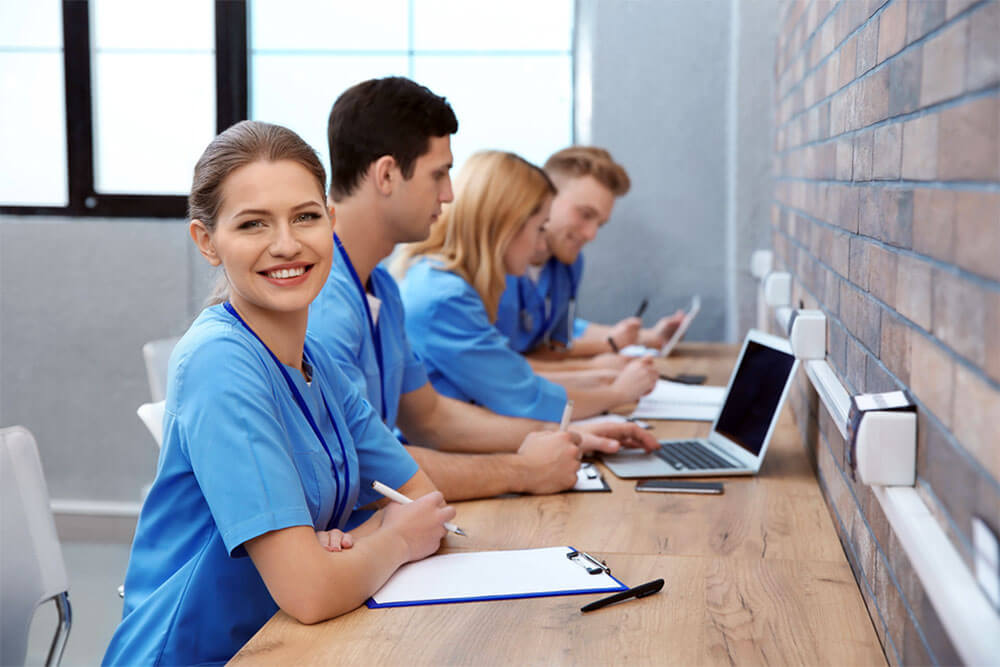 To maintain employment as a CNA within the United States, you will need to complete a CNA competency exam and become certified. But is it possible to work as a nurse aide before you pass your exam? Unfortunately, the answer to this question is not always clear-cut: There are several factors that contribute to the answer for this question, and you will find some of the key factors described below.
State Regulations
First of all, when trying to find out if you can work as a nurse aide before you take the CNA exam, you will need to consider your individual state's regulations regarding nurse aides. While some states will allow nurse aides to work up to three or four months before taking the CNA competency exam, other states have precise rules regarding the certification process for their nurse aides.
As such, be sure to check with your state's Nurse Aide Registry, Board of Nursing or local health department to learn about the regulations pertaining to CNA certification in your state. If you are not sure as to what organization you should contact, you can find a state-by-state listing for nurse aide registries on the website of the National Council of State Boards of Nursing.
Facility Requirements
Every medical facility in the U.S. has their own rules pertaining to certification for their nurse aides. What this means is that even if your state allows nurse aides to work three or four months before becoming certified, it does not mean that the medical facility where you wish to work will allow the same. With that said, you will always want to ask potential employers about their facilities' rules regarding this issue.
Special Considerations
In most all states within the United States, special consideration regarding certification is often given to nurse aides who received their training through on-the-job training programs. In cases such as these, after CNA candidates complete their on-the-job training, they are typically allowed up to 120 days before they must take their CNA exams and become certified.
CNA candidates who are within such a grace period will have limited responsibilities and are usually known by such titles as nurse aides, nursing assistants, caregivers, direct care aides or patient care assistants. After they complete and pass their CNA competency exams, they will then be granted the title of certified nurse aides and will be eligible to perform more complex tasks.
Conclusion
Depending on your state's and potential employer's rules pertaining to CNA certifications, you may be able to work as a CNA before taking the CNA exam.