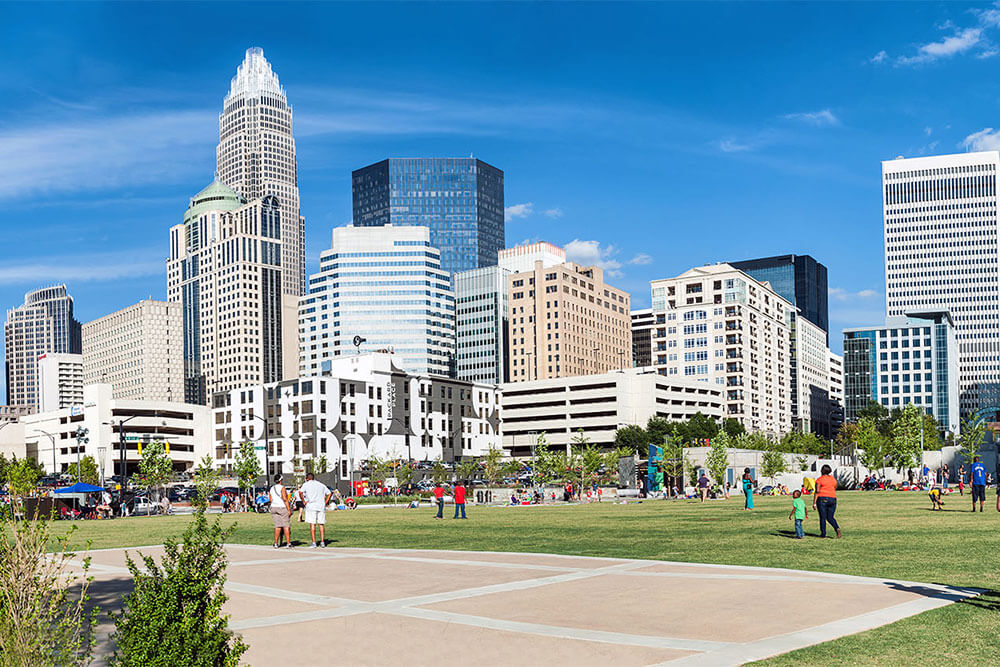 With the demand for qualified CNAs steadily rising in Charlotte, choosing this profession is a wise choice today. However, before you can sit for the national CNA exam and obtain certification, you will need to graduate from an approved CNA training program. There are dozens of schools in Charlotte that offer state-approved training for CNA candidates, and you will find five of the best facilities in the section that follows.
1. Central Piedmont Community College
If you would like to attend your CNA classes close to home, you may want to consider enrolling in Central Piedmont Community College. CPCC is a large facility that can be found on Elizabeth Avenue in Charlotte. Originally known as Charlotte College, CPCC was founded in 1963. Currently, CPCC offers 200 programs in a broad range of fields including a program for students who wish to become certified nurse aides. Upon completion of this program, you will become eligible for the CNA examination.
2. Gaston College
Gaston College was founded in 1963 and operates three campuses in North Carolina, which are located in Dallas, Lincolntown and Belmont. The Dallas campus is situated on U.S. Highway 321 just a short drive from Charlotte. This school offers an excellent certified nursing assistant program through its economic and workforce development department. Graduates of this program will have acquired all the skills necessary for CNA careers.
3. Stanly Community College
Stanly Community College opened its doors in 1971 at which time it offered only six programs to about 31 students. Today, the school offers a wide array of programs in a variety of fields to around 10,000 students each year. Within its career and college promise department, you will find an approved nursing assistant program as well as a home health care course and a geriatrics care course for CNA students who wish to specialize.
4. Rowan-Cabarrus Community College
Just a short drive from Charlotte on South Jake Alexander Boulevard in Salisbury, you will discover Rowan-Cabarrus Community College. Founded in 1963, this is a two-year facility that also provides satellite campuses in Concord and Kanapolis. RCCC offers a large variety of health occupation programs including a comprehensive nurse aide program and a phlebotomy certification course for aspiring CNAs who would like to specialize.
5. York Technical College
If you are able to travel a bit for your CNA training, you might want to consider attending York Technical College. YTC is located on South Anderson Road in Rock Hill, South Carolina, which is about 21 miles from downtown Charlotte. This top-rated school was established in 1964 and serves about 8,800 students every year. Its nursing assistant program consists of a variety of lectures and labs designed to prepare students for their anticipated careers.
Conclusion
In conclusion, this article has highlighted the top CNA schools in Charlotte, including Central Piedmont Community College, Gaston College, Stanly Community College, Rowan-Cabarrus Community College, and York Technical College. These reputable institutions offer exceptional education and training for aspiring CNAs. Take the first step towards a successful healthcare career by enrolling in one of these esteemed CNA schools in Charlotte.