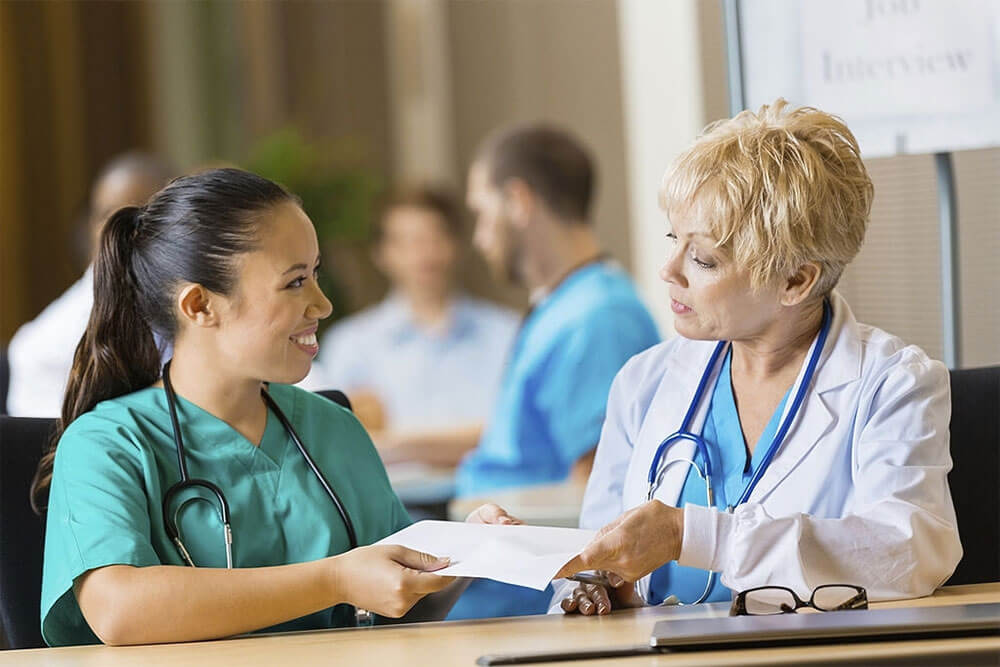 Whether you are hoping for a promotion or looking to increase your salary, you will need to learn how to impress your boss before you can realize your goals. But just what are the best ways to impress your boss as a CNA? There are many ways to make a favorable impression with your boss, and we will discuss some of the best methods in the section below.
Strive for Perfect Work Attendance
Most all bosses understand that their employees will need extra days off from time to time. However, it is to your benefit to keep your requests for time off to a minimum. Only ask for days off if you absolutely have no other choice. You should also arrive to work a few minutes early each day that you are scheduled.
If it is possible, you can gain the favor of your boss by coming in on your days off if he or she needs the extra help. Other ways you can impress your boss include working overtime hours when needed, offering to work weekends, volunteering to work on holidays and working shifts that stray from your regular work schedule.
Ask Questions if Necessary
Too many certified nursing assistants are afraid to ask their supervisors questions because they think that it will make them appear incompetent. What they do not realize is that bosses actually like for their staff to ask questions if they are not sure of how to handle an assigned task.
By asking questions when necessary, you can be sure that your assigned tasks will be completed properly and on time! Furthermore, your supervisor will appreciate the fact that you are diligent enough to perform your job in the correct manner and meet any deadlines set by the facility or your superiors.
Work Well as a Team Member
When you obtain employment as a CNA, you need to be aware that you are one member of the nursing staff team. There are many members to your team, and you must all work together to help the facility run smoothly. If you need help with a task, do not be afraid to ask another CNA to assist you.
Likewise, if another nursing assistant needs assistance, you should always offer your help. Too many CNAs simply complete their list of duties without regard to the needs of their coworkers. Do not be this type of employee: If you notice that one or more of your coworker's patients need something, take the time to help them.
Be Polite and Cheerful
It is a simple fact that bosses will take note of their employees' attitudes, and those who are polite and cheerful are often those who enjoy regular raises and promotions. Never argue with your superiors, and be sure to address them in a formal manner. Additionally, while CNA jobs can be a bit stressful at times, by maintaining a cheerful attitude, the people around you will feel at ease as well.
Conclusion
There are many ways to impress your boss including maintaining a perfect attendance record, working effectively as a team and keeping a cheerful attitude.