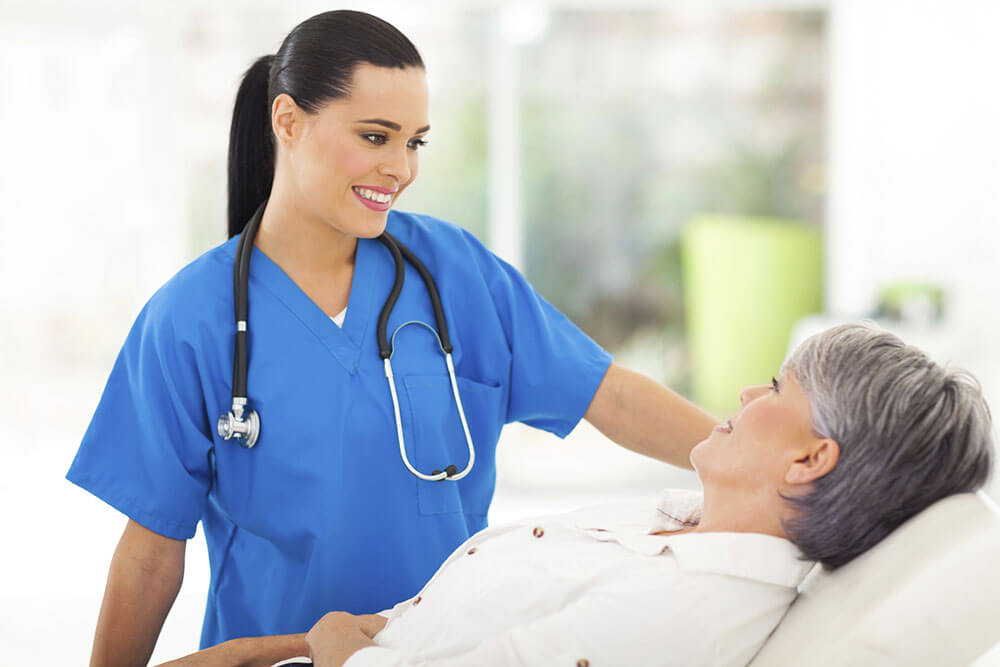 Are you a newly certified nurse aide or a CNA student who would like to increase your employment opportunities? If so, why not consider enrolling in one or more geriatric care courses? There is currently a high demand for nurse aides in the U.S., and by enrolling in these specialized courses, you can significantly increase your chances for securing a nicely paid job.
Benefits of Geriatric Training
As the Baby Boomer generation comes of age, the need for geriatric-related medical care is increasing at an amazingly rapid pace. Along with an increased need for senior medical care, there is also a growing need for trained professionals to work in this lucrative sector of the medical field.
What does this mean for you? Not only does this mean that you can broaden your employment opportunities as a CNA with geriatric training, but you can increase your chances of future advancement as well. Many geriatric care CNAs move on to such better-paying positions as geriatric LPNs, elder care RNS, or even geriatric care managers!
Typical Geriatric Coursework
The coursework you will need to complete if you wish to specialize in CNA geriatric care varies from one educational facility to another. However, there are some classes that are standard for this type of care, and you will find them listed below. Keep in mind that the names of these courses may differ from one school to the next.
Introduction to Elderly Patient Care
Introduction to Health and Wellness
Special Considerations in Geriatric Care
Medical Ethics and Legal Considerations in Geriatric Care
Hydration and Nutrition for the Elderly
Geriatric Mental Health and Dementia
Pain and Stress Management for the Elderly
Disease Precautions and Infection Control
Common Geriatric Course Requirements
Before you can enroll in specialized CNA geriatric care courses, you will need to fulfill various admission requirements as set by the training school of your choice. This criteria is determined by each individual institution and as such, may vary from school to school. Nevertheless, you will find some of the most common enrollment requirements listed here.
High School Diploma or GED
Official High School or GED Transcripts
Placement Exams if Applicable
SAT or ACT Scores if Applicable
Admissions Application
Payment of Current Tuition
Enrollment in an Approved CNA Program or Completion of Same
18 Years of Age or Older (16 in some states)
Current CPR Certification
Current Vaccinations and TB Testing
Criminal Background Check
Drug Screening
Conclusion
One of the best ways to broaden your employment opportunities as a CNA or increase your chances of advancement is to enroll in geriatric care training courses.