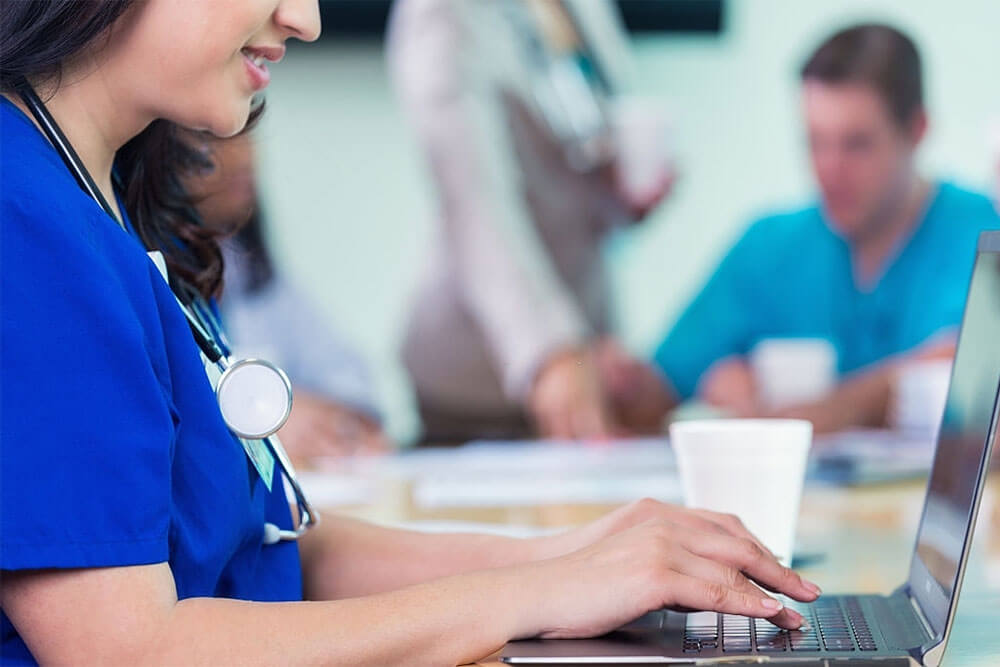 Your resume is one of the most valuable tools necessary to obtaining employment as a CNA. But just how can you make your resume stand out among dozens or perhaps even hundreds of other applicants? The answer is actually quite simple, and it is to create an effective and eye-catching CNA resume cover letter.
While you can hire a professional resume writing service to create your entire resume, you can accomplish it on your own if you wish. And the best thing about this is that it is not as daunting as you may think! By following the easy steps described below, you can create an attractive CNA cover letter in no time at all.
1. Research Each Company You Wish to Work For
The first step involved in creating an effective CNA cover letter is researching each company that you wish to work for. The reason for this is because you want to make each cover letter specific for each individual facility. It is never a good idea to attach the same cover letter to every resume you submit.
With that said, you will want to find out the details of the job position in question. What type of employee are they looking to hire? What will your job responsibilities be? Do you need any specialty certifications? Additionally, it is always smart to try and find out the name of the person who will be conducting interviews.
2. Create a Rough Draft of Your Cover Letter
Secondly, take a sheet of paper and construct a rough draft of your cover letter. You can also use a word processor to do this if you find it easier. Using the information you discovered during your research, decide what you want to include in your letter. In a natural way, try to convince your potential employer why you would be the best candidate for the job.
Keep in mind that your cover letter should only be one page in length and should not provide detailed information about your qualifications. Rather, it should provide brief summaries of your skills and certifications. Typically, four or five short paragraphs are sufficient for a cover letter. Information you may want to include in the body is as follows:
Average GPA in CNA School
CPR Certification
Specialty Certifications
Any Relative Work Experience
Future Work-Related Goals
3. Create an Effective Closing Paragraph
Your last paragraph should be created in such a way as to encourage your interviewer to continue reading your resume. In your last paragraph, explain to the interviewer how you can benefit their company. You can do this by describing yourself as an honest person who enjoys working with people and who works well as a team member.
Tell him or her that you are hard-working and able to multi-task. In short, explain why you would be the perfect person for the position at hand. End your closing paragraph with a short sentence stating that you are looking forward to working with him or her and helping them in their facility.
4. Find Some Free CNA Cover Letter Templates
It can be extremely helpful to go online and find some free CNA cover letter templates. Of course, you do not want to copy these templates word for word; however, they can help to get you started. Use these templates to construct a rough draft of your cover letter placing such things as addresses, the body of your letter and the closing sentence in the proper places.
5. Write Your Final CNA Cover Letter
After you have completed the above steps, you can then write out the final copy of your CNA cover letter. Use your template as a guide for proper placement as you did when you created your rough draft. If you were able to find out the name of your interviewer, start the letter off with such wording as "Dear Mr/Mrs Scott."
Otherwise, it is acceptable to start out with "To Hiring Personnel." Never begin with "To Whom it May Concern." This sounds too impersonal and is not as effective. Close your cover letter with sincerely, thank you, or thank you for your time. Under your closing, write out your full name.
Conclusion
To create an effective CNA cover letter, be sure to research the company, create a rough draft, utilize a template and write a memorable closing paragraph.