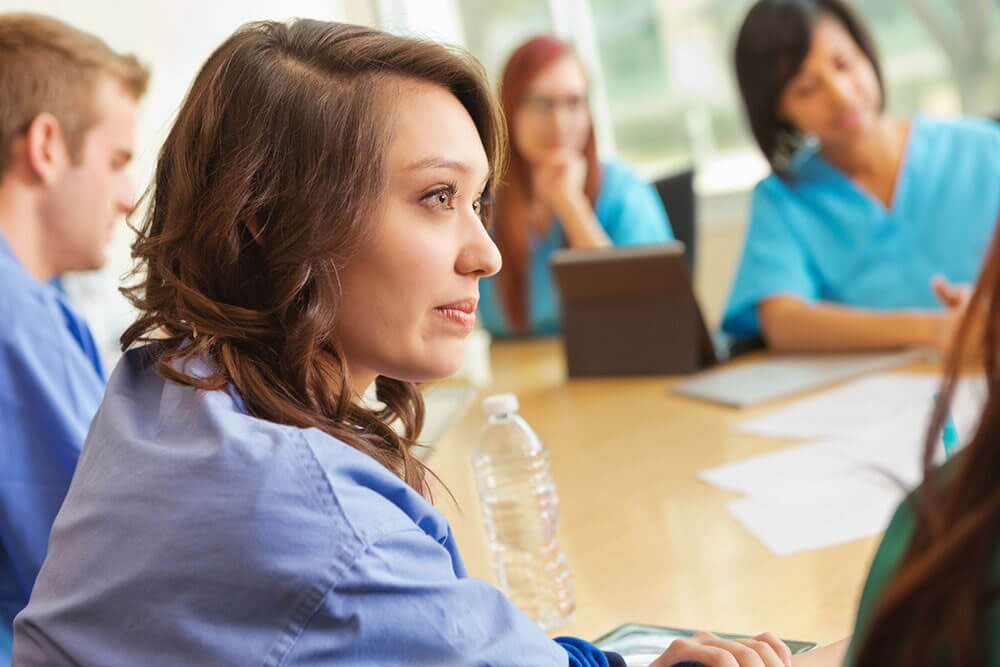 The career of a CNA is extremely popular today due primarily to the fact that it is in high demand. If you have decided to become a nursing assistant, the following information will help you prepare for your training.
Typical Program Schedule
As a full-time CNA student, you can expect to attend classes two or three days per week. Depending on the program you choose, you can attend morning, afternoon or evening classes. Some schools even offer weekend and online courses! Classroom lectures are typically four or five hours long.
Clinical sessions, on the other hand, last an entire day. In most cases, clinicals are offered in eight-hour shifts during the day or evening. The total amount of time that you will need to spend in classroom lectures and clinical training depends on the state where you choose to attend school. However, the national average is 75 hours total.
Common Work Load
One of the best things about CNA programs is that they only last six to eight weeks. But this does not mean that your training will be easy. You will have a lot of reading and studying to do during this time, and you will have homework after almost every class lecture and clinical training session.
You will also need to complete several quizzes and major exams. The number of quizzes and exams you will be required to take depends on the school you choose. However, you can expect to take around four to six quizzes and about four to six major exams. Most schools require you to maintain at least an 80 percent average to graduate.
Clinical Requirements
After you finish the classroom section of your program, you must complete several clinicals before you can graduate. Depending on your school, you may need to perform your clinicals in a local nursing home, hospital or other long-term care facility. While the requirements for CNA clinicals may vary from one school to another, some common requirements are:
Proof of Current TB Test
Criminal Background Check
Removal of Excessive Piercings
No Visible Tattoos
Excellent Attendance
Ability to Lift, Push or Pull 50 Pounds
Clean, Short Nails
Ability to Maintain a Professional Attitude
Conclusion
During your CNA program, you will need to meet a rigid training schedule, a full work load, an 80 percent grade average and various clinical session requirements.