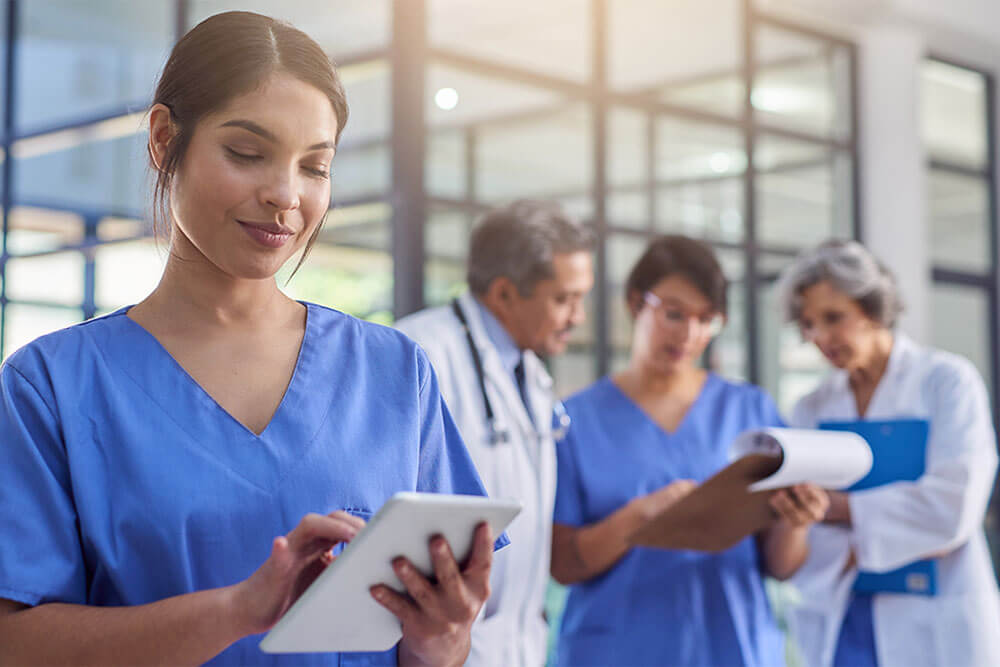 Are you a CNA who would like to move on to a career that offers a greater level of esteem and a higher salary? Have you been wondering if it is even possible for CNAs to advance in their careers? If so, you have come to the right place! There are many advancement opportunities for nurse aides today, and some of the best are described below.
LPNs or LVNs
Many nurse aides today are opting to move on to LPN or LVN careers. While you will need additional education and training to pursue one of these careers, many nursing schools do offer credit for the successful completion of prior CNA training. Furthermore, your experience working as a CNA can help you get into the nursing school of your choice!
Registered Nurses
Another career you may wish to pursue if you are a CNA looking for advancement is that of a registered nurse. To become an RN, you will need to earn at least an associate degree in nursing. However, by earning a bachelor degree, you can significantly boost your chances of obtaining a higher-paying position after you complete your program.
Home Healthcare Workers
With the Baby Boomer generation approaching their senior years, home healthcare has become quite popular. Due to this growing popularity, there is a high demand for home healthcare workers. The qualifications you will need for one of these positions may vary from one company to another; however, there are some that do hire nurse aides!
Physician Assistants
The primary responsibilities of physician assistants are to assist doctors during exams and treatments, take and record vital signs, and manage patient records. While some physicians require their PAs to obtain additional training and education beyond the scope of CNAs, there are some who will hire you without any additional training!
Geriatric Care Managers
More and more nurse aides today are choosing to advance to managerial positions. Some of the most popular career choices within this sector are geriatric care managers. This is a great path for certified nurse aides who possess experience working in such places as nursing homes or adult day care centers.
Nursing Home Administrators
If you do not mind performing administrative tasks, you may wish to move on to a nursing home administrative career. This is another terrific career choice for nurse aides who have obtained experience working in nursing homes or adult day care centers. To become a nursing home administrator, you will typically need to earn a bachelor degree in nursing.
Conclusion
There are many advancement opportunities for CNAs today, including becoming a licensed or registered nurse, physician assistant, or a geriatric care manager.