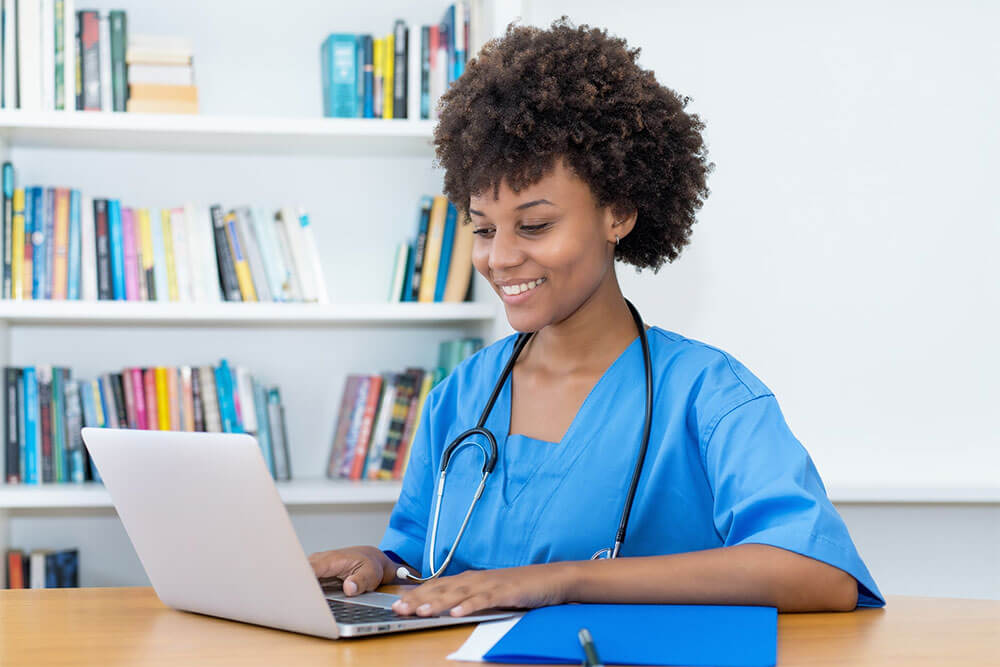 Are you a potential CNA student who is trying to decide between college-based and on-the-job training? While both of these training methods have their benefits, there are some advantages to choosing a college-based program over on-the-job training. In fact, some of the top advantages to college-based CNA programs are described below.
Gain Useful Theoretical Knowledge
One of the best advantages to college-based CNA training is that if offers you the opportunity to gain useful theoretical knowledge. While on-the-job training programs focus primarily on practical skills training, college-based nursing assistant programs provide you with both theoretical and clinical skills instruction.
Possessing a strong theoretical knowledge base pertaining to nursing care can help you better understand the rights and needs of your patients and their families! Obtaining theoretical knowledge can also help you to understand common diseases and ailments as well as their treatments for patients off all different ages and genders.
Become More Confident in Your Skills
Another great advantage to choosing college-based CNA training is that you will be able to become more confident in your skills. During on-the-job CNA training, nursing assistant candidates work with live patients in a real medical setting. This can be quite stressful, to say the least. There is not much room for mistakes during on-the-job training!
On the other hand, much of the training in college-based CNA programs involve using simulated patients such as mannequins or virtual patients. After practicing on simulated patients for a set number of credit hours, nursing assistant students in colleges will then move on to practicing on fellow students before working with real patients. In this way, you will have more time to gain confidence in your practical skills.
Earn Valuable College Credits
If you think that you may want to advance in your career at any point in the future, completing a college-based CNA program will definitely be to your advantage. By completing a college-based program, you will earn valuable college credits that you can apply to an LPN, LVN or RN bridge program. This can, in turn, significantly decrease the length of your bridge training.
Obtain Help with the CNA Exam
Finally, as you probably already know, you will need to complete the CNA certification exam to become certified as a nursing assistant. Most employers that offer on-the-job training do not offer CNA exam assistance. However, unlike on-the-job training, many college-based CNA training programs offer useful courses designed to help you pass your CNA certification exam.
Conclusion
Some of the advantages of college-based CNA training include gaining theoretical knowledge, earning college credits and getting help with the CNA exam.