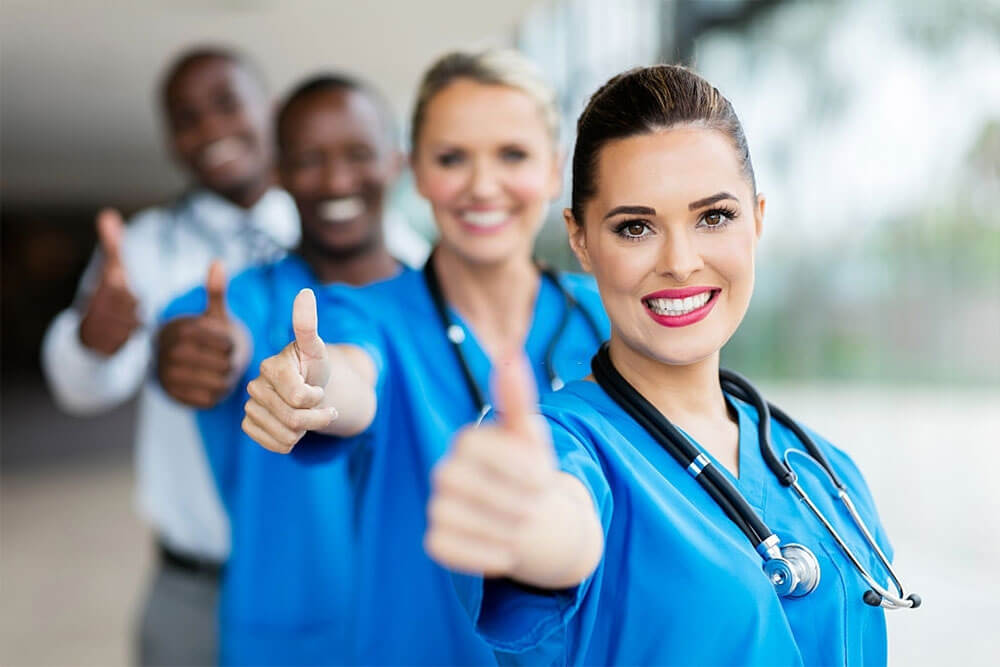 Have you ever wondered what the future holds for the CNA career? Will there still be a high demand for nursing assistants in the future? Will CNAs possess more prestige than they do today? While nobody can say for sure what the future will be like for nursing assistants, we can predict what may happen by making use of growing trends.
Projected Career Outlook
The U.S. Bureau of Labor Statistics predicts that overall employment of nursing assistants will increase by 8 percent from 2019 to 2029. This is significantly higher than the average rate of growth for all occupations, which is 4 percent. The industry that will likely offer the most employment for CNAs is the nursing care facilities (skilled nursing facilities) industry followed by the continuing care retirement communities and assisted living facilities for the elderly industry.
Other industries that are expected to show a growing need for CNAs in the future include specialty hospitals (except psychiatric and substance abuse hospitals), general medical and surgical hospitals, and home healthcare services.
CNA Areas of Specialty
One way for you to increase your employment opportunities and salary as a nursing assistant is to obtain CNA specialty training. This has become quite popular today and is expected to grow in popularity as more employers seek out CNAs who possess specialized training. While there is a vast array of specialty options you can choose, some options that show the most promise for the future include:
Geriatric Care
Home Healthcare
Terminal Patient Care
Hospice Care
Rehabilitative Care
Basic Life Support Care
CNA Career as Stepping Stone
Although many nursing assistants gain much satisfaction from their careers and remain employed as CNAs throughout their lives, some choose to move on to higher-paying positions. In fact, this trend has been increasing in recent years due primarily to a troubled economy and the need for higher wages.
As such, more and more CNAs are using their careers as stepping stones to other occupations. Just what are the advancement options for certified nursing assistants? One of the benefits of choosing the CNA career is that there is a lot of room for advancement, and some of the most common advancement options are listed below.
Geriatric Care Technicians
Licensed Home Healthcare Aides
Medical and Physician Assistants
Licensed Practical Nurses
Registered Nurses
Geriatric Care Managers
Nursing Home Administrators
Nursing Instructors
Conclusion
Vacant CNA positions are expected to increase by 8 percent from 2019 to 2029, and the future of the CNA career will likely include more advancement options and areas of specialization.