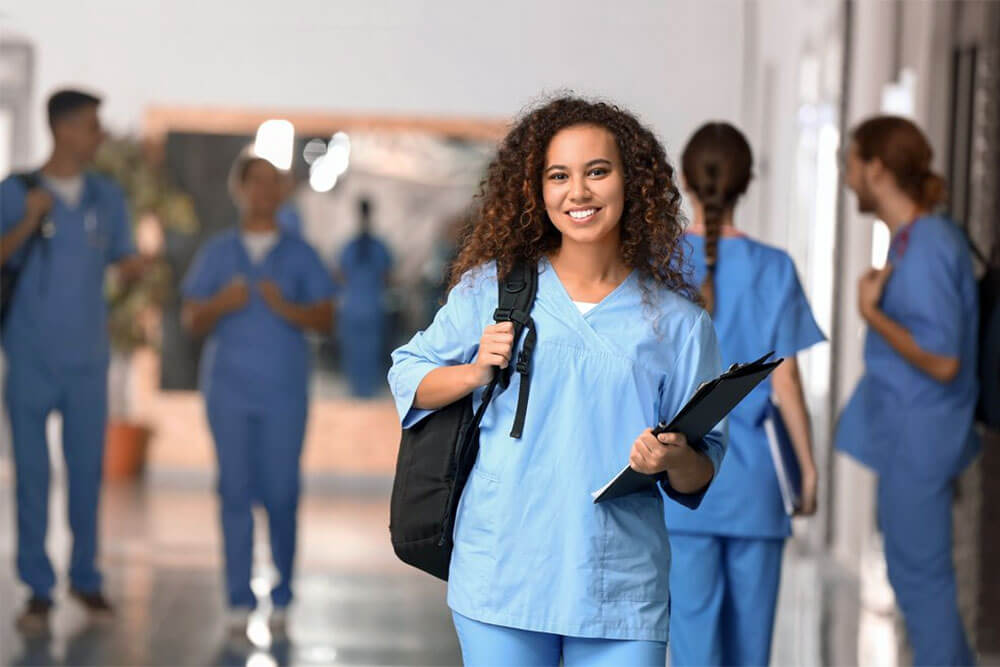 Becoming a CNA, or Certified Nursing Assistant, is a great way to break into the nursing field. Although some CNAs remain in this role throughout their careers, plenty of others progress into more advanced and specialized roles. Advancing to become an LPN, an RN, or an advanced practice nurse requires a lot more education, but CNAs can often complete simpler courses to be eligible for more specialized positions. Learn about the most popular options to plan out your career trajectory.
Eight Popular Specialized Roles for CNAs
For many, becoming a CNA is merely the first in a long series of increasingly advanced roles. Eight particularly popular specialized positions for CNAs include:
Medication Aide

- In 32 states, CNAs can complete additional training to become certified to administer basic medications to patients. This typically entails higher pay and better benefits. The work is almost identical to that of a regular CNA, but you are authorized to administer medications too.

EKG Technician

- CNAs are often eligible to complete certification training for becoming EKG technicians. These professionals assist RNs and physicians by operating EKG equipment. Sometimes, that's strictly all they do. Other times, they provide patient care and occasionally operate EKGs.

Surgery Technician

- Some CNAs complete additional training to become surgery technicians. These professionals are essentially CNAs who strictly work with patients before, during, and after surgery. Such patients require specialized care, so surgery techs' assistance is absolutely invaluable.

Obstetrical Technician

- If you like working with expecting mothers and infants, you might consider advancing into a role as an obstetrical technician. You will basically provide the same care you do as a regular CNA, but you'll work exclusively in the obstetrics ward.

Alzheimer's and Geriatric Care

- Due to the rapidly aging population, there's a greater need than ever for skilled geriatric care providers. CNAs are often able to complete additional training to become certified in geriatric and Alzheimer's care. The care you provide will basically be the same, but you'll have the knowledge you need to work closely with elderly patients and people who are suffering from dementia.

Home Healthcare

- You don't usually need a special certification for this, but having one can help you land jobs more easily. A home healthcare aide strictly works with patients in their homes. Many CNAs pursue this line of work because they'd rather work with fewer patients at a time.

Mentoring

- After working as a CNA for a few years, you'll know the job inside and out. You may be able to put your advanced knowledge to work for you by becoming a mentor. This means that you work with new or aspiring CNAs to teach them the ropes, and it usually comes with a pay increase and improved benefits.

Rehabilitation Care

- CNAs with specialization in rehabilitation care help ailing patients get back on their feet. Patients are usually elderly, but some have suffered serious injuries or have been inflicted with major illnesses. Therefore, specialized knowledge is required, so you may have to complete a certification course to acquire the necessary credentials.
You've probably heard that being a CNA is a dead-end job. Nothing could be further from the truth. Whether you pursue specializations as a CNA or obtain additional training and education to become an RN or to prepare for more advanced roles, the possibilities are endless when it comes to CNA career opportunities.
Conclusion
Certified Nursing Assistants, or CNAs, can pursue additional training and education to assume more specialized roles. Learn about popular specialized roles for CNAs in this article.