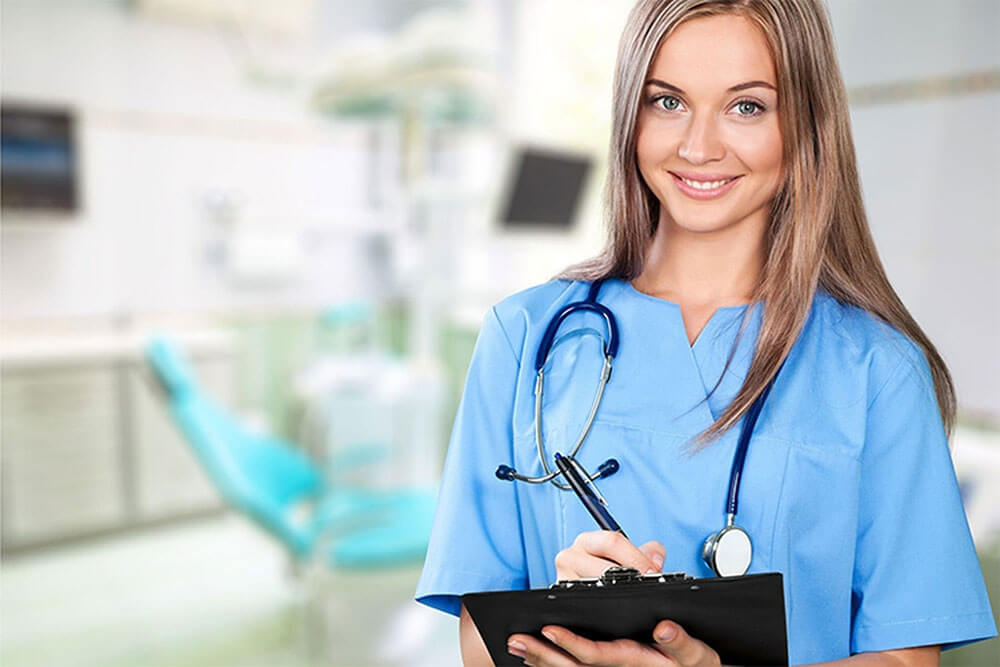 While working conditions for certified nurse aides vary depending on the facilities where they choose to work, some of the most common working conditions they encounter are briefly described below.
Common Work Schedules
Although nurse aides can choose to work part- or full-time, most facilities are in need of those who are able to work full-time hours. This typically means 40 hours or more per week and can include overtime, weekend, and holiday hours. Shifts are usually eight to ten hours long and may include various breaks as allowed by each individual employer. Weekend and holiday hours are most often scheduled on a rotating basis.
Physical Work Conditions
CNAs spend much of their work days standing and walking. As such, it is essential that they wear comfortable, sturdy shoes with flat heels. They also spend a lot of their time bending, kneeling, pushing, and lifting. Since a lot of the pushing and lifting CNAs do involves patients or heavy objects, all certified nurse aides should be able to lift and move objects weighing at least 50 pounds.
Exposure to Bodily Fluids
While working as a CNA, you will be exposed to a variety of bodily fluids including blood, urine, feces, saliva, and vomit. In some cases, you may also be exposed to various infectious diseases. However, during the clinical portion of your CNA training program, you will be instructed on how to properly protect yourself from these agents (by wearing such protective gear as gloves, masks, goggles, caps and gowns).
Emotional Stress and Burnout
Due to the nature of the job, it is quite common for nurse aides to experience varying degrees of emotional stress. Some CNAs' stress-levels may even escalate to job burnout. This is usually due to such job-related issues as heavy workloads, a lack of downtime, problems with coworkers, and difficulties dealing with death and dying.
There are many ways to deal with work-related stress and relieve it before it leads to burnout. Some of the most effective methods include taking some time off of work, scheduling time to pamper yourself and speaking with a professional therapist. You can also try talking with your supervisor if you are having problems with a coworker or your work schedule.
Conclusion
Typical working conditions for CNAs often include long work days, heavy lifting, daily exposure to bodily fluids, and varying degrees of emotional stress.