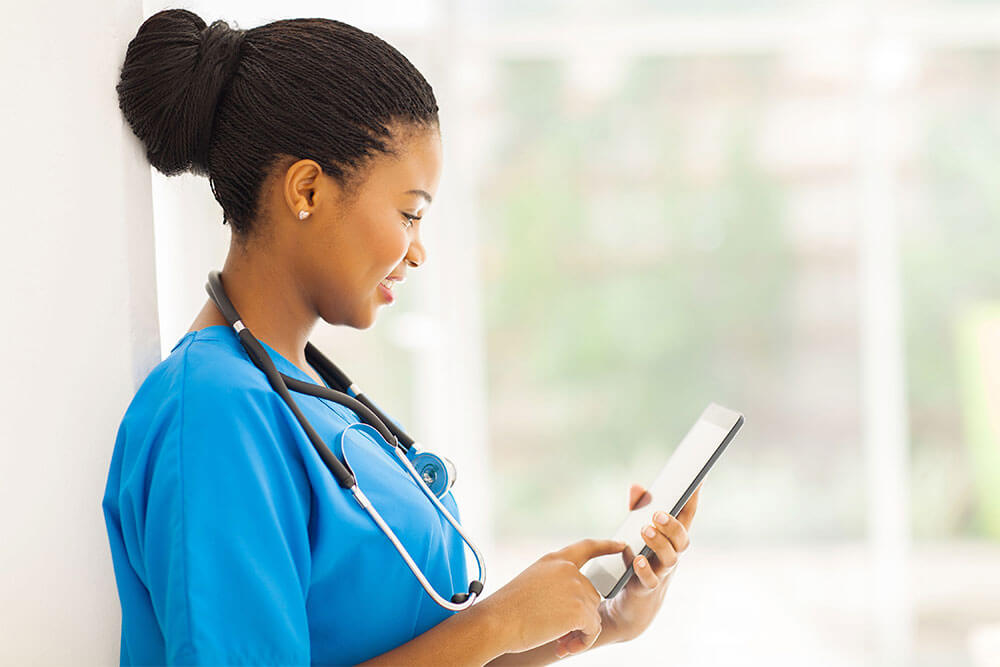 Social media is a great platform to use to stay in touch with family members and friends. However, did you know that social media sites such as Facebook, Twitter, and LinkedIn are fast becoming popular platforms for finding jobs as well? In fact, almost all businesses today have an online presence, and many of them have social media profiles.
This can be quite advantageous to you if you are a CNA seeking employment. But just how can you use social media to find a CNA job? There are actually many ways you can utilize social media sites to locate employment as a nurse aide, and some of the more effective methods are described briefly in the following.
Create Professional Profiles
First of all, you cannot be seen by potential employers on social media if you do not have social media profiles. So, the first thing you need to do is create professional-looking profiles on the three most popular social media sites: Facebook, LinkedIn, and Twitter. You better use a clear photo of yourself in professional attire as your profile picture on LinkedIn, while you may use a clear photo of yourself in casual-yet-decent attire as your profile picture on Facebook and Twitter.
Watch What You Post
Next, you need to be extremely careful as to what you post on your social media profiles. Today, more and more businesses utilize social media to "get to know" prospective employees before choosing to hire them. You must therefore be careful what you post on your profiles.
If you need to say something of a personal nature to a friend or family member, use the site's messaging system. You will also want to be careful of the type of pictures you post. If you have any doubts about a picture, do not post it! This includes things that you may share as well. If you think that a potential employer may view something as distasteful, do not share it.
Like Or Follow Businesses In Your Industry
So, you have created your professional social media profiles, but how do you get potential bosses to notice you? This is much easier than you may think, and it begins by liking or following various companies in your industry. If you know the names of some companies you would like to work for, you can find their social media profiles by using each site's search tool.
In many cases, you can also find their social media profiles by navigating to their company websites and checking their homepages for links to social media sites. After liking or following their social media profiles, you may also want to subscribe to their RSS feeds if they offer this option, as this will allow you to stay updated on any recent posts made by the companies.
Join Relevant Groups
Another way to use social media to find a CNA job is to join any relevant groups that are available on your social media sites. However, keep in mind that simply joining a group will not necessarily get you noticed. For potential employers to see you, you need to post to the group, like on other people's posts and interact with other group members.
Of course, when posting to groups and interacting with group members, keep in mind that you need to maintain your professionalism. Additionally, never directly ask for a job on any of your social media sites. This is considered in bad taste. The next section explains what you need to do to locate a job.
Search Your Feed For Job Openings
When you like or follow a company's social media profile, you will begin to receive regular updates in your feed pertaining to any posts made by the company. This is true if you subscribe to the company's RSS feed as well. Check these updates daily for any available job opportunities.
In most cases, these types of posts will also tell you how to apply for the job in question. However, rather than posting available job openings, some businesses simply post general information about employment with their companies. In these cases, they will typically offer a link to their website where you can find out about employment opportunities.
Conclusion
You can use social media to find a CNA job by creating profession profiles, following businesses in your industry and searching your feed for job opportunities.